I'm a few days late and a couple dollars short (well, a lot dollars... vacation does that to ya!) but here I am with my EXCUSE TO READ summary! :D When Cheyanne and I planned this, I didn't know our family would end up going on vacation. I read as much as I could, but there was no way to get through all of them! Here was my TBR:
My official Excuse to Read TBR
Here's what I was actually able to read (womp womp):
I *did* read From the Wreckage when I got back, though, so I'm going to give myself a couple days' grace period since I was on vacation and count it! Therefore, I read a total of FOUR books. :D
And now, for the breakdown:
* Cover Love

(all-time favorite cover)

:

I'd have to say Falling into Place. It's what pulled me in the first time I saw the book, it makes total sense when you start the first page, it makes even more sense once you've read it. So yeah. Cover love goes to Falling Into Place. (Also? Amy's writing? YOWZA. I CRIED!)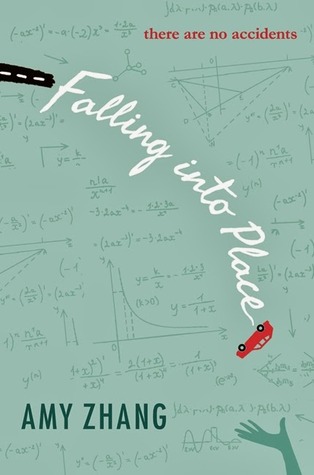 Favorite quote:
There are a million favorite quotes. *le sigh* But I'm going to share one quick one, because it's what's in front of me, and maybe it'll get you to check it out...
Liam watched with his mouth hanging wide open, expecting her to crumple on the asphalt and die tragically before his eyes.
She didn't, and when she walked away, Liam's heart followed.
* Fun Find
(book you're most glad you picked up)
:
Tin Star. I'd been curious about this, and when Brit sent it to me, I thought, okay, time to check this one out. I'll be honest, at first, I wasn't too keen on the aliens, but the storyline grew on me, and next thing I knew, I was sitting in the middle of the Monterey Bay Aquarium reading the last few pages because I couldn't wait to find out what happened! I can't wait to read book two: Stone in the Sky!
DUDE. This tagline!
Favorite quote:
All the parts on my body that hurt began to numb. But not my heart. That was still beating strong.
* Old Geezer (book you've been meaning to read the longest)
:
From the Wreckage
. As I said, I've had it downloaded for quite a while, but I didn't realize how long it had been until I was writing up this post. Come to find out, I downloaded it July of last year! D'oh! Had I known how much I was going to love it (I CRIED!!!), I would have read it WAYYY sooner! (BRB, off to download book two: Out of Ruins).

*
Download FtW for FREE on Amazon (link)
Favorite quote:
My favorite quote is a huge, major spoiler, so I'm just going to leave you with West saying this... Best damn mint I've ever tasted
Hahaha have fun trying to figure THAT out.
* Author Love

(author you're definitely going to read more of)

: Melina Marchetta (are you surprised??). Oh man, this lady gets to me every time. Looking for Alibrandi was first written in the 90s. I didn't realize how old it was, not that it matters, because it's completely timeless. Italians, family, religion, nuns, boys, peer pressure, boys, Australia... it's got a great combination of stuff.

*

Also: I CRIED!

(SEEMS TO HAVE BEEN A THEME THIS READ-A-THON...)
I've now found out that there's a movie version of this that I MUST SEE. Problem is, it's only available in Australia. (HALP.)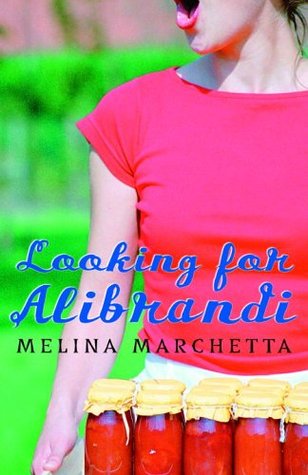 I'm not quite sure what's up with this cover. I mean, yes,
she does jar tomatoes with her grandma, but...
THERE ARE SO MANY. I chose one that made me laugh and showed Josie's personality.
"We're so different. You're an intellectual. I'm an idiot."
"Don't say that," I yelled. "You're not an idiot, you stupid idiot."

So there you have it. My reading list. Have you read any of these? If so, what did you think?
If any of the above books look interesting to ya and/or you want to quickly add them to your Goodreads, check out my original post.
I can't wait to do another #ExcusetoRead read-a-thon! :)
*

Both of these books featured boys with motorcycles. Ha ha!