It's time to show off the stuff I got in the Books 'n' Bloggers Swap hosted by the lovely Chaotic Goddess Swaps. This is the first swap I've ever done, and it was SO MUCH FUN!!! I loved picking out my partner, Amber's (@bookstacksamber), books and wrapping them up. But it wasn't just the gift giving that I loved; part of it was the secretive stuff. Going through lists? Picking out surprises? Deciding what to send? And not letting Amber know what I was doing the whole time I was doing it??? This was me all over the interwebs (except, ah, my shirt wasn't quite that open):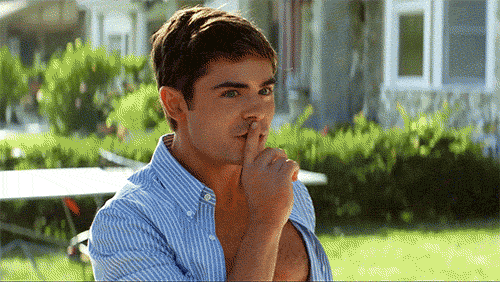 And still, I didn't realize how excited I'd be when my mail came in! Let me tell ya, seeing what she picked out specifically for ME...


Well, let's just say that this was my reaction as I opened the box: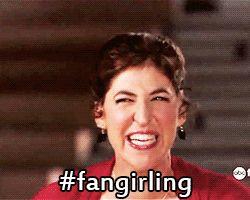 Amber has THE best taste, and I was totally blown away by her generosity. Thank you SO SO SO much, Amber, for the PERFECT coffee calendar, the lovely highlighters (my senior already stole the yellow one), MAGONIA (which I've been wanting for forever), and EVERYTHING, EVERYTHING, which I read an eARC of but totally wanted to hold in my very hands so I could actually see the lovely lovely drawings! And last but certainly not least, THANK YOU for BLOOD RED ROAD (Dust Lands, #1)!!!! I searched and searched for this HC (to match the other two I'd bought at Book Outlet) and had given up on being able to get the right one. And then, what came in the box? THE MATCHING COVER!!!
So colorful. So MINE. hehehe
PERFECT calendar + BRR
with its famery, all happy & waiting to
be read
Here's a better shot of the gorgeous COVER:
love love love
I have the BLOOD RED ROAD ebook, but hadn't ever gotten around to reading it, so I'm really looking forward to starting the series now! Here's BRR's blurb:
Saba lives in Silverlake, a wasteland ravaged by constant sandstorms where her family scavenge from landfills left by the long-gone Wrecker civilization. After four cloaked horsemen kidnap her beloved twin brother Lugh, she teams up with daredevil Jack and the Free Hawks, a girl gang of Revolutionaries.

Saba learns that she is a fierce fighter, an unbeatable survivor, and a cunning opponent. And she has the power to take down a corrupt society from the inside. Saba and her new friends stage a showdown that change the course of her civilization.
MAGONIA has been on my radar for a really long time. (Recently, there was a cover gif... have you seen it?) MAGONIA's blurb:
Aza Ray is drowning in thin air.
Since she was a baby, Aza has suffered from a mysterious lung disease that makes it ever harder for her to breathe, to speak—to live.
So when Aza catches a glimpse of a ship in the sky, her family chalks it up to a cruel side effect of her medication. But Aza doesn't think this is a hallucination. She can hear someone on the ship calling her name.
Only her best friend, Jason, listens. Jason, who's always been there. Jason, for whom she might have more-than-friendly feelings. But before Aza can consider that thrilling idea, something goes terribly wrong. Aza is lost to our world—and found, by another. Magonia.
Above the clouds, in a land of trading ships, Aza is not the weak and dying thing she was. In Magonia, she can breathe for the first time. Better, she has immense power—and as she navigates her new life, she discovers that war is coming. Magonia and Earth are on the cusp of a reckoning. And in Aza's hands lies the fate of the whole of humanity—including the boy who loves her. Where do her loyalties lie?
My disease is as rare as it is famous. Basically, I'm allergic to the world. I don't leave my house, have not left my house in seventeen years. The only people I ever see are my mom and my nurse, Carla.
But then one day, a moving truck arrives next door. I look out my window, and I see him. He's tall, lean and wearing all black—black T-shirt, black jeans, black sneakers, and a black knit cap that covers his hair completely. He catches me looking and stares at me. I stare right back. His name is Olly.

Maybe we can't predict the future, but we can predict some things. For example, I am certainly going to fall in love with Olly. It's almost certainly going to be a disaster.


And that about sums it up.
Thanks again to Chaotic Goddess Swags and Amber for everything. You guys should totally stop by Amber's blog,
BookstacksAmber
, and say hi and fangirl over her stuff!!! :)