If I fall into the "normal" writer category (and I'm pretending that I do, so please don't burst my clueless bubble here), then I won't be alone in saying we picture what our eventual cover will look like
long
before reach the point of publication.  (I 
will
get there, eventually! Positive thinking!)  
Each book cover is different.  Some have a random object or objects (with a meaning that may or may not make sense once you've read the book),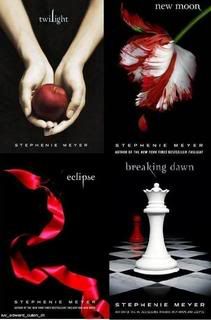 others have a picture of the main location of the story,
and some have pictures that make you curious as to what part the cover plays in the plot.
The picture I have in mind for mine (which may change as time goes on) is something
in
my story, but not something that would stand out as particularly important unless a person knew what I'll Love You Until was about.
I've imagined what it should look like for months now, and have spent TONS of time looking all over the internet for *just* the right one, but I've yet to find anything close to what I see in my head. 
Anyway, here it is... kinda... minus a few specific details of the swing and its surroundings (I realize it's horizontal - and am not fond of the heart cutout, either). 
It's so exciting to think about the possibility of a similar cover someday. =)
How do you see your cover?  Is it an illustration?  A photograph?  Does it connect to a specific event, or mean something only the reader would understand?  I'd love to hear your creative ideas!
(If you like to look at book covers for research, entertainment or both, check out
The Book Design Review
  for many diverse cover designs.  Though Joseph Sullivan has decided to no longer post, the blog is still up.)