This is going to be a super-quick post because I'm busy finalizing stuff for OPEN THY HEART's release soon and honestly, I just can't make up my stinking mind.
My insanely-talented pal, Katie, has offered to make something YET AGAIN to give away for OPEN THY HEART's release (like she did for IF I SPEAK TRUE--see photo of the totes, below). Problem is, I can't decide what she should make! ACK! TOO MANY OPTIONS!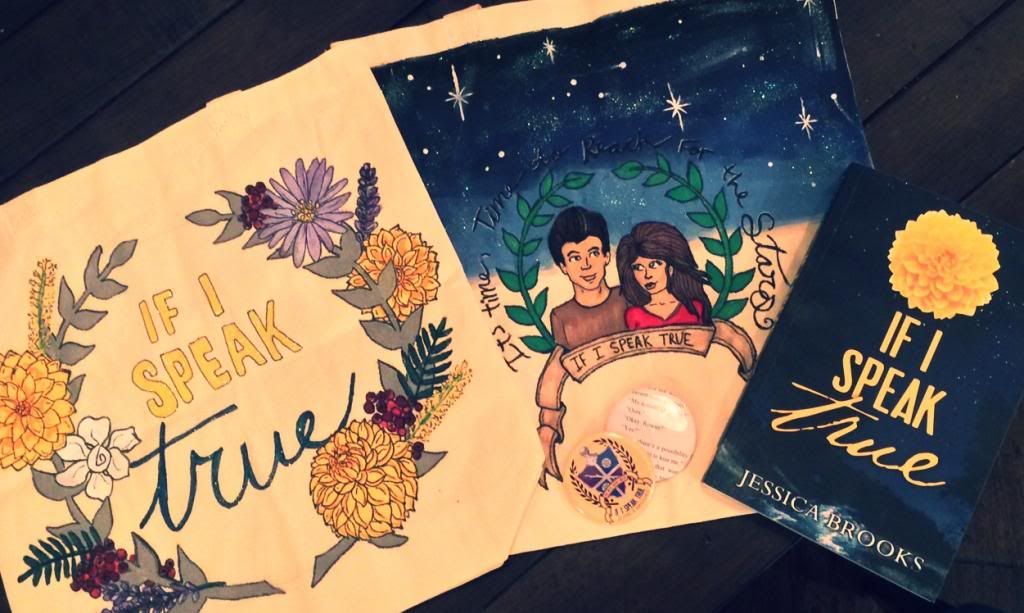 Katie's creations for IF I SPEAK TRUE's release
Should she do a custom journal? Another tote like last time? (see left) OPEN THY HEART bookmarks? Like, WHAT? The possibilites are endless!
I would love to hear what YOU would like to win*, and will be sending out options and awaiting responses via the Let Me Tell You A Story newsletter in the next couple of days. If you're not connected to me through that yet, sign up HERE.
Now, onward with your Monday morning!! Have a blessed week, my friends!
Some of Katie's amazing bookmarks. She rocks.
*Katie's creation will be in the US giveaway. Weight plays a major roll in the cost of shipping, and I'm already giving away an annotated copy of IIST internationally, which will cost A LOT!!!