Quick post because I'm a day behind... Don't forget that February's ELSKER photo-a-day challenge starts TOMORROW! (Get it HERE for free.) Woohoo!!! Here it is again for your convenience (and here's last week's post if you have any questions):
Quick note: the handles at the bottom are our INSTAGRAM
ones! Ashley & Anna do not have a Twitter; Rachel's is
@nerdherdreads, and mine is @coffeelvnmom :)
This week I'm listening to a lot of swing music... Count Basie, Benny Goodman, and Django Reinhardt to name a few. Shout and Feel It by Count Basie is one of my faves... and because I know some of you probably won't be that into it, I thought I'd give you a more modern version as well. :)
Which version do you like best?
I can seriously eat the entire batch myself.
After running out of Christmas gift ideas for my dad these past few years, I've begun to do more food-ish ones. This last Christmas I made a gift certificate for one "Jar o' the Month", and for January, I made him olive tapenade. (We're still doing Whole30 over here, hence the simple-yet-delightful dishes.) If you love olives, you'll want to make tons of this! YUM!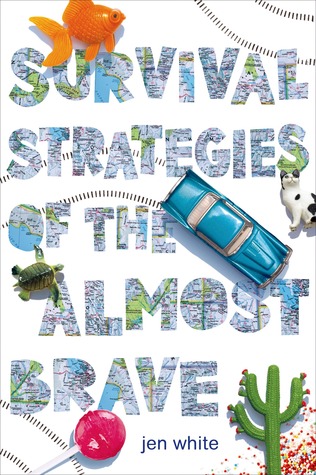 Waiting on Wednesday this week was SURVIVAL STORIES OF THE ALMOST BRAVE by Jen White.
And... that's all I have time for. Come back MONDAY MORNING to see the #JLBgivesawayanINDIE Elsker giveaway! There's going to be a lot of fun ways to enter! (CAN YOU BELIEVE IT'S ALMOST FEBRUARY?)
Have a blessed weekend, everyone!