It's #YASH time! Woo hoo! Welcome to the

SPRING '15 YA SCAVENGER HUNT
. On this hunt, you not only get access to exclusive content from each participating YA author, you also get their favorite number. Add up the numbers, and enter the total for a chance to win a major prize. Every team will have a winner, and that winner will receive at least one book from each author on that team! This means there are EIGHT SEPARATE GRAND PRIZES of at least 20 books in each grand prize!!!! But play fast: this contest (and all the exclusive bonus material) will only last until noon PST on Sunday, April 5th!
A few quick things: If you get lost for some reason, no worries--just go to this link: YA Scavenger Hunt: Stuck? Each team AND all of the authors are listed there, so you can pick up where you left off--easy peasy! :) And, if you've never done this before but would love to participate, check out YA Scavenger Hunt: How to Hunt

.

Directions: Somewhere below, you'll see that I've listed my favorite number (in

pink

). Collect the favorite numbers of all the authors on TEAM PINK, and then add them up (don't worry, you can use a calculator!).
Entry Form: Once you've added up all the numbers, make sure you fill out the form here to officially qualify for the grand prize. Only entries that have the correct number will qualify.
Rules: Open internationally. Anyone below the age of 18 should have a parent or guardian's permission to enter. To be eligible for the grand prize, you must submit the completed entry form by April 5th, at noon Pacific Time. Entries sent without the correct number or without contact information will not be considered.
Here are the books up for grabs for #TeamIndie/Team PINK:
And now... *drum roll please* I'd like to introduce you to...
WOMAN OF HONOR, by Nicole Zoltack!
WOMAN OF HONOR is the first book in a YA fantasy trilogy.
Aislinn of Bairbhe dreams of becoming a lady knight to honor the death of her fallen brother. To her mother's horror, King Patrick grants Aislinn's wish.
Despite the mockery of the other pages and the disdain of Prince Caelen, who also trains to be a knight, Aislinn commits herself to her training and embarks on a journey of self-discovery and bravery.
Through the years, Aislinn and Caelen grow from sparring classmates to good friends. Honor, bravery, and yes, love are worth fighting for even when they both know that someday Caelen will have to marry for the sake of the kingdom. Buy WOMAN OF HONOR
WOMAN OF HONOR is told only from Aislinn's POV, but there's a certain other character who wants to share some thoughts in his POV. Take it away, Prince Caelan!
He wasn't sure when it happened. The fire in her eyes, the stubbornness in her jaw, the determination, the drive… All those years ago when his father had agreed for a probationary period for not one but two girls, Caelan had thought it merely a gesture to appease them, that there was no way either would muster up enough strength or brains to be able to continue on in their training.
At first, Aislinn had been closed off, almost too focused on learning everything. Being a knight, well training to become one, it formed a brotherhood, a bond, and she wouldn't be able to stay away like that.
A part of him wanted him to be the one to reach out and help her, but he couldn't. That fire and stubbornness, it drew him to her, and he couldn't have that. For years now, he knew he would have to marry for the sake of Arnhem. The last thing he could do was lose his heart to someone he could never be with.
But when Geoffrey started to spout bad poetry to her, Caelan couldn't help himself. He cornered her in the library. And he had kissed her.
She pushed him aside and ran away. All of his life had been chosen for him. This, and this alone, he would do as he wished. His heart deserved a little bit of happiness.
But would she let him kiss her again? He could only hope so.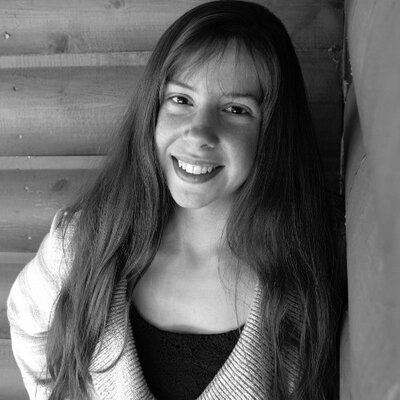 Connect with Nicole at these
5

places:
Goodreads
|
Twitter
|
Facebook
|
blog
|
Amazon
And now, for the
Rafflecopter
!
In celebration of YASH, I'm giving away FOUR audiobooks and a $5 Amazon gift card
! Enter the
exclusive YASH giveaway
below.
a Rafflecopter giveaway
For the next stop on the hunt, visit Cady Vance's blog, HERE.
To check out the other seven teams, go HERE.