Do you know what this is? It's part of this week's forecast!
It's finally beginning to feel like autumn!
This week's news:
1) The winner of October's #JLBbirthdaybash is.... Samantha P.!
Happy birthday to me, and congratulations! :) Ha ha. I'll be emailing you soon, so keep your eyes peeled! :D
2)
Not sure if I've shared this since BY SUN AND CANDLELIGHT and OPEN THY HEART came out, but FYI, all of my books are enrolled in Amazon's Kindle Matchbook program. Which means, if you purchase the paperbacks, you can get the ebook for free. (Keep one and gift the other, or keep them both for yourself! YAY!) Learn more about it, HERE.
3) Speaking of Kindle Matchbook, I did a post over at Operation Awesome Wednesday about how this concept has actually been around for a while with DVDs.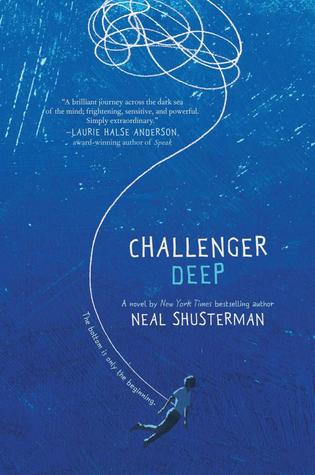 5)

This week's Waiting on Wednesday was CHALLENGER DEEP by Neal Shusterman.
6)

Another thing about Neal Shusterman: If you've been following me for very long, you know how much I love UNWIND. (Just got UNDIVIDED for my birthday... can't wait to read it!!!) Anyway, the other day, he shared this fan-made trailer, and I *had* to share it on here. IT IS SO AWESOME!
And... that's it for this week! Make sure to check out the current giveaways in the sidebar, and have a blessed weekend! ;)